January Rewind
After struggling through our
Best Of 2007
posts, Joe and I decided to start a new feature. At the end of every month, we are going to recap some of the musical highlights of the month that was. Videos, albums, remixes... this will help you find anything that you may have missed. Plus it will really come in handy in December, when we have to go back through the year. Since February is already half over, let's get cracking...
January was a great month for regional releases. There was not a huge quantity of them, but there definitely was quality.
Jukebox the Ghost
Let Live and Let Ghosts
(
Buy
) -
Good Day
The Shackeltons
The Shackeltons
(
Buy
) -
Your Movement
Telograph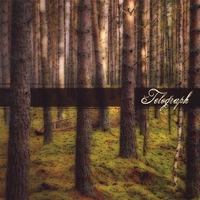 Telograph
(
Buy
) -
Caught in Headlights
Thao & the Get Down Stay Down
We Brave Bee Stings and All
(
Buy
) -
Bag of Hammers

In addition to those, a few bands released some one off tracks and live music, including a track by
Bellman Barker
that they recorded exclusively for us.
Bellman Barker -
Two Bees
Philly's The A-Sides
recorded
a Daytrotter Session and DC's Jukebox The Ghost
stopped by
WOXY's studios.
The A-Sides -
Cinematic (Daytrotter Session)

Jukebox The Ghost -
Victoria (Live on WOXY)

Beyond the IA region, January also had plenty of nice national and international releases.
The Bell
Make Some Quiet
(
Buy
) -
I Am History
Bodies of Water
Ears Will Pop & Eyes Will Blink
(
Buy
) -
These Are The Eyes

Dead Confederate
Dead Confederate EP
(
Buy
) -
The Rat

Evangelicals
The Evening Descends
(
Buy
) -
Skeleton Man

The Helio Sequence
Keep Your Eyes Ahead
(
Buy
) -
Keep Your Eyes Ahead
The Magnetic Fields
Distortion
(
Buy
) -
Please Stop Dancing

MGMT
Oracular Spectacular
(
Buy
) -
Time To Pretend
Vampire Weekend
Vampire Weekend
(
Buy
) -
A-Punk
The Whigs
Mission Control
(
Buy
) -
Right Hand On My Heart
The Whitsundays
The Whitsundays
(
Buy
) -
Sorry James
Plenty of good videos made their way into the world during January. Both regionally....
Thao with The Get Down Stay Down - Geography

The Death Set - Negative Thinking

Celebration - Heartbreak (Prefix Studio Session)

Tereu Tereu - Furwinked! (The Lion/Bear Song)

Carol Bui - Modern Dance
Exit Clov - MK Ultra
Jukebox The Ghost - Live On WOXY
Middle Distance Runner - PSA
And beyond...
The Mary Onettes - Explosions
Vampire Weekend - A-Punk

MGMT - Time To Pretend
Dirty on Purpose - Audience In The Room

Morrissey - That's How People Grow Up

The Futureheads - The Beginning of The Twist
Iron & Wine - Live In Amsterdam (1/27/08)
That is it for January. See you in a couple of weeks, when I tackle the month that was February.
Labels: Monthly Rewind